Irving Pertzch Elementary
WEST SALEM SCHOOL DISTRICT
Middle School | West Salem, Wisconsin
Vantage Architects views schools and educational centers as more than buildings. A school is an environment in which to learn and grow. Flexibility and technology come together to create an environment that is friendly and conducive to learning for students and teachers. Designing a school is true collaboration between many parties who are involved with the process.
Schools should be optimally structured and managed to help all students cope more effectively. Schools need to be established as safe and structured places to learn and develop.
We specialize in providing the client with an efficient, cost-effective and innovative design. Vantage Architects is there to assist from concept through construction using the competitive bid or design-build approach.
In the design process we consider functionality, building codes, safety regulations, and construction costs. We develop building plans, consult with clients, and visit building sites to monitor construction progress.
Communicating with everyone involved is the first step in determining the requirements for the design, the project site, and the estimated budget. After creating the design, we coordinate the building process and collaborate with other professionals; such as engineers, interior designers, landscape architects and construction contractors.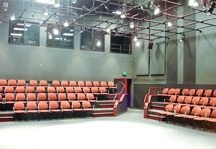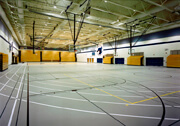 View our full list of Education Clients: